What makes Diversity Window different?
"If you can't measure it, you can't improve it." – Peter Drucker (Business Management Guru)
At Diversity Window, we help our clients make meaningful and measurable DEI impact to their organization.
We take time to understand your organization, collect data, and collaboratively interpret the data to identify opportunities for positive improvement. Our consultants help develop a strategy and a set of interventions and initiatives. As required, Diversity Window can help with the implementation and execution of those initiatives. Using our platform, we measure the impact of those initiatives in real-time, then help advise on adjustments for the next phase. Diversity Window is your long-term partner in continuous, measurable cultural improvement in your organization.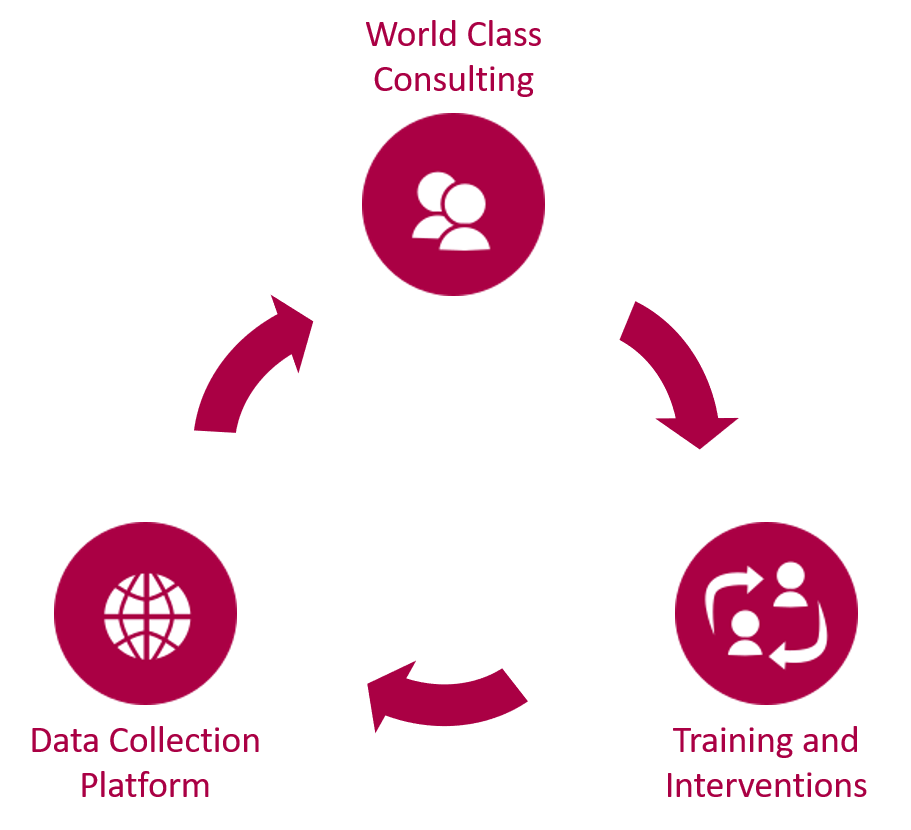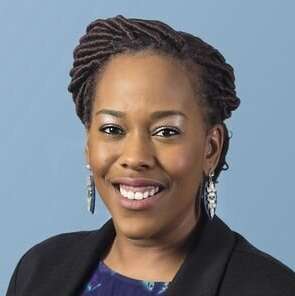 Jiquanda Nelson
CEO of Diversity Window
PSBJ's 40 under 40
DEI Leadership Experience at Kaiser Permanente and Concentrix
YOUR TRUSTED DEI PARTNER
At Diversity Window, we care about your Diversity, Equity, and Inclusion needs. With deep expertise across the DEI space in various industries, from healthcare to consulting, we offer assessment packages that identify opportunities to make and show meaningful changes in your organization's DEI efforts. Our consultants are just another branch within your organization. We're here to understand the context of your business and help make progress from where you are. Get started with an assessment, and let us help you execute initiatives that will show DEI progress to your stakeholders.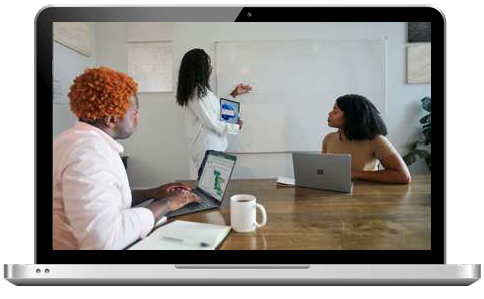 Diversity Assessment
Set a baseline for organization's inclusion and belonging
Understand context including goals, current metrics, stakeholder concerns and feedback
Analysis of workforce demographics and dispositions
Develop roadmap with actions tied to specific metrics and goals
Organizational Structuring
DEI Leadership/Committee Alignment
DEI Governance
Stakeholder mapping and DEI goal and engagement
Diversity Interventions
Attrition Analysis
Hiring/Recruiting/Sourcing Pipeline
Promotions and Disciplinary Actions
Communications Strategy
Review and Advisory Feedback on Stakeholder Communications
Employee Communication Templates
Recruiting Communications Review
DEI Corporate Communication Guidelines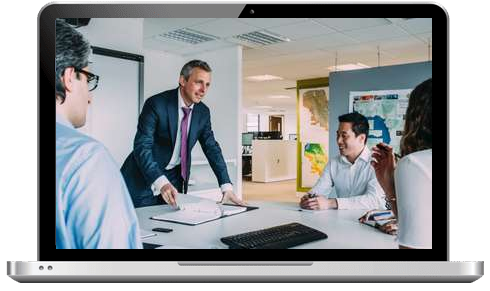 Diversity Window Platform
Diversity, Equity, and Inclusion Platform

MONITOR YOUR METRICS
DEI Dashboard
Using Diversity Window's Platform, organizations can view Real-Time demographic and inclusion sentiment data to monitor the efficacy of training, interventions, and policies. Automated Data Collection is available via integration into payroll, candidate tracking, and/or HRIS systems.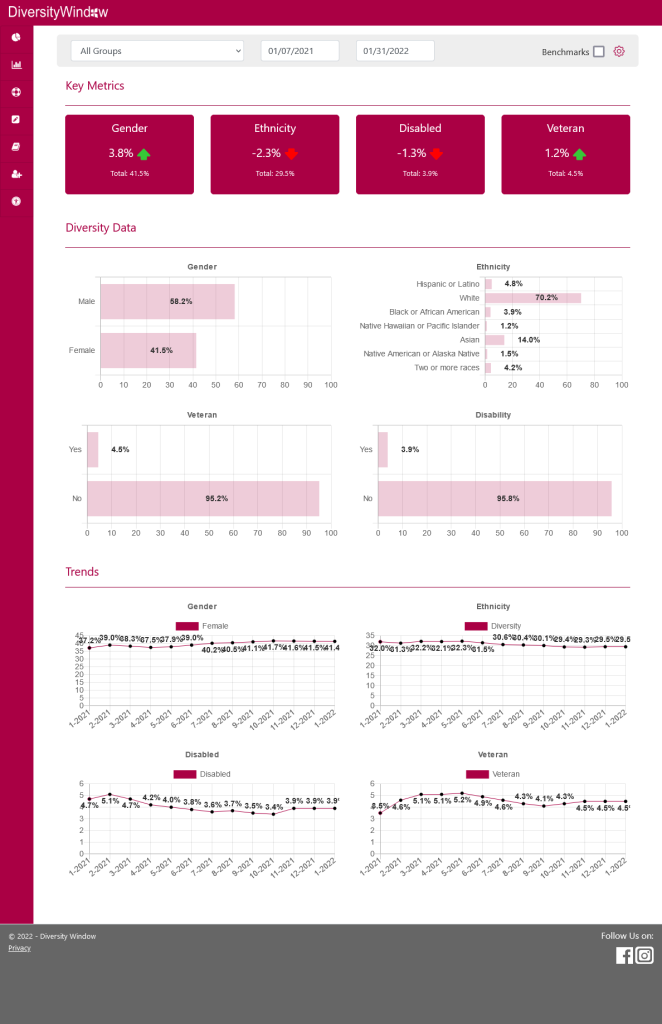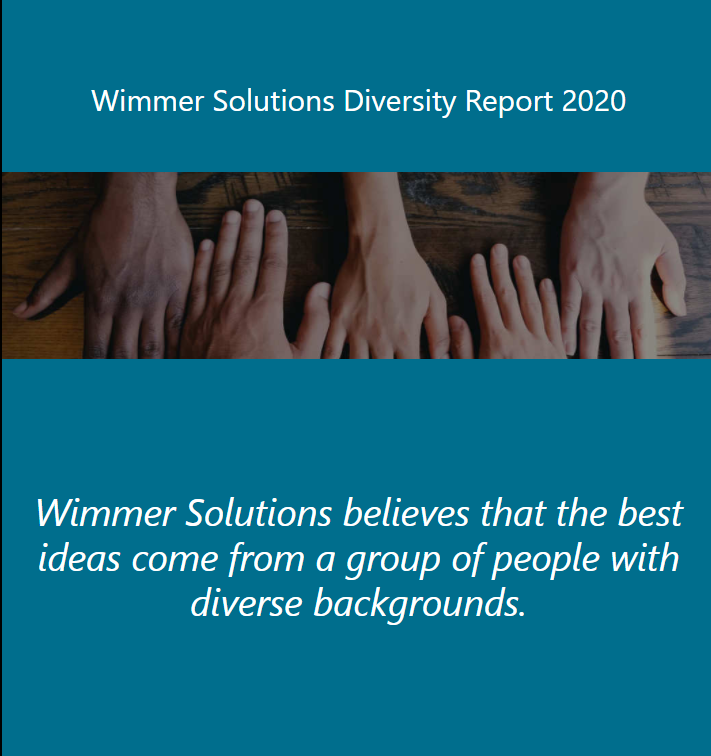 REPORT YOUR PROGRESS
Diversity, Equity, and Inclusion Report
Share your initiatives and progress with stakeholders, team members, and future team members. What an organization measures shows what it cares about.
SURVEY AND DATA INTEGRATION
Collect Actionable Diversity, Equity, and Inclusion Data
Let Diversity Window manage your DEI data as a third party data partner. Anonymized, aggregated data gives your team members confidence to be honest about their sentiments, and provide leadership a genuine opportunity to address issues. Using surveys and integration into payroll, HRIS, and recruiting software, we can provide real-time diversity snapshot and trends of your organization.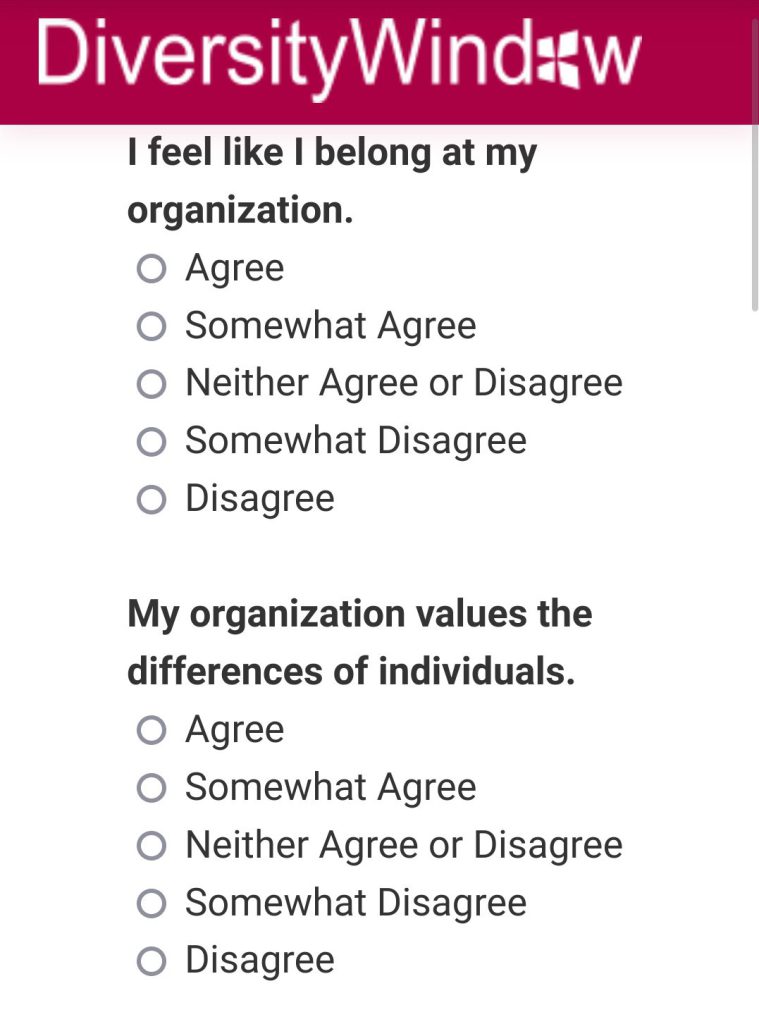 Diversity Window provides industry leading DEI training for organizations that want equip employees and leaders to bring their DEI initiatives to life and create a workplace of belonging.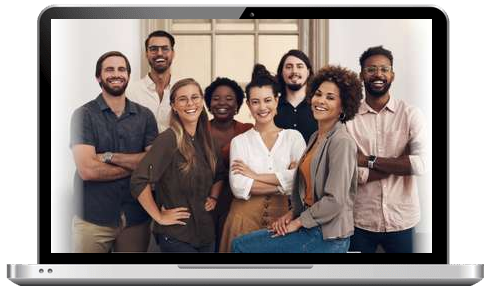 Self-Service Training Content
Multi-media presentations including video and audio
End of Training Quizzes to check retention
Customizable to align with organizational goals and resources
Topics
Diversity and Inclusion 101
Unconscious Bias
Employee Resource Groups
Diversity and Inclusion for Managers
Interviewing Training
Sensitivity Training
In-Person Training
Customized to the organization's place in the DEI journey
Alignment with Organizational Goals
Interactive Workshops and Discussions
Onsite at Organization or Offsite venues
Live Online Training
Zoom or MS Teams
Interactive Workshops and Discussions
1×1 Coaching
Coaching via regularly scheduled meetings
Retainer model – ad hoc as required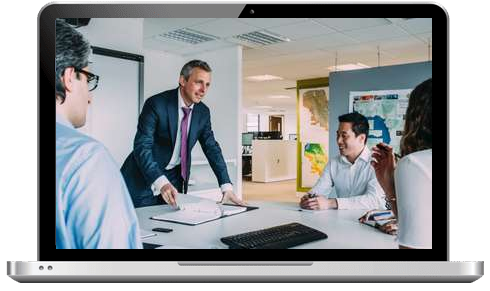 CUSTOMER TESTIMONIALS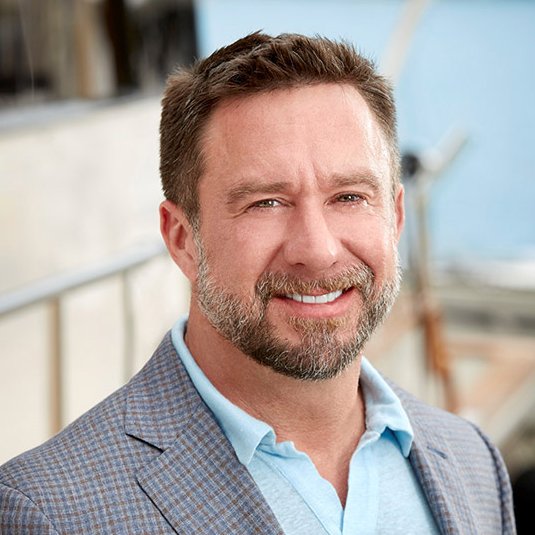 Diversity Window has been a game changer! The platform has helped ensure a consistent approach and the service has brought tangible outcomes to match our profound commitment to diversity, equity, and inclusion.
Matt Sauri
CEO of Wimmer Solutions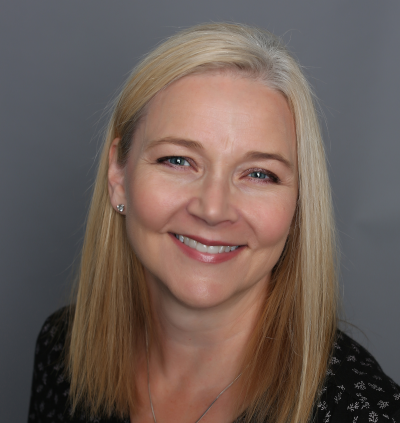 Diversity and inclusion is more than a corporate statement – it requires intentional action and commitment. Diversity Window has proven to be a key strategic partner.
Tami Martin
CEO of Bluehawk Consulting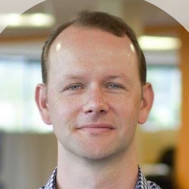 We're excited to see the changes as we have engaged with Diversity Window to further our commitment to a diverse and inclusive workforce.
Rob Campbell
CEO of Affirma
Contact Us